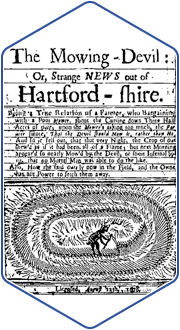 As the harvest season draws nigh on to a close here in the northern climes, I thought it might be a good time to take a look at the year's HEXAGONAL CROP CIRCLES.
Now, I try not to get overly woo-woo here, so let me preface my remarks by assuring you, the gentle reader, that, pending the advent of more compelling evidence, I continue to maintain a strict agnosticism towards the phenomenon of crop formations. But I am comfortable making at least the following two assertions on the subject:
1) There are at least some crop formations from the past thirty years that simply were not made covertly, at night, by a small group of people with boards and crap. Not all of them, maybe not even most of them, but definitely some of them.
2) There is a spectrum of possible explanations for these formations between and beyond the false dichotomy of "pranksters running around fields at night with boards and wires" versus "zOMG ALIENS!" usually put forward by mainstream media and other consensus-reality-builders in our society.
Indeed, as an aside, I would like to point out that I find it highly unfortunate that both crop circles and the more well-documented UFO phenomenon have come to be associated, for little reason, with theories of extraterrestrial visitation. In the case of UFOs, the subjects are conflated so completely that you often hear people asking if one "believes in" UFOs, when they actually mean "Do you believe aliens are visiting Earth in nuts-and-bolts spacecraft from other star systems?" Which are obviously two completely different questions. (And how one could possibly "not believe" there are flying objects that are not, in fact, "identified," is itself utterly beyond my comprehension.) In the case of UFOs, at least there are actual apparent flying vehicles involved, so I can understand the conceptual leap. I have never understood at all how extraterrestrial speculation came into the crop circle issue, except by association with UFO culture, and a general lack of imagination as to the different ways intelligence may manifest itself in this universe. I mean, it could be extraterrestrials. It would be interesting if it were. But this is certainly not by default assumption, nor is it even remotely high on my list of plausible explanations.