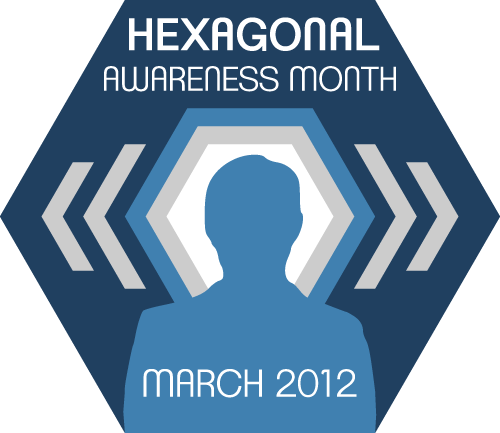 I am informed by some interblags that March is Hexagonal Awareness Month. After some reflection, I have decided that yes, we will go with this.
HAPPY HEXAGONAL AWARENESS MONTH.
Please spread the word far and wide, that all may learn of hexagons and be aware of them. Also, feel free to use this tasteful logo I just made to celebrate this august occasion.