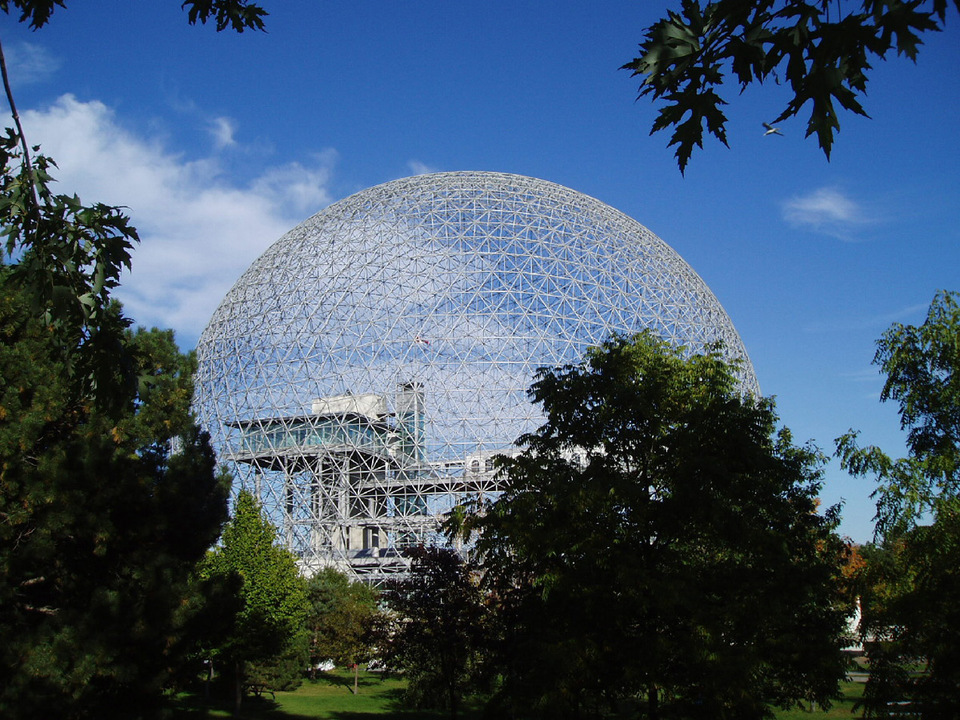 The Montreal Biosphere, formerly the United States pavilion at Expo 67, designed by Buckminster Fuller. The interior was destroyed by fire in 1976, and turned into a museum back in the 90s or something.
Eberhard von Nellenburg, the copyright holder of this work, has published this image under the following license:
Permission is granted to copy, distribute and/or modify this document under the terms of the GNU Free Documentation License, Version 1.2 or any later version published by the Free Software Foundation; with no Invariant Sections, no Front-Cover Texts, and no Back-Cover Texts. A copy of the license is included in the section entitled "GNU Free Documentation License".